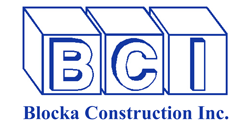 is seeking qualified DBEs, MBEs, WBEs, Supplier Clearinghouse M/WBE
Project Name
Electrical Improvements at Ettie St. and Lake Merritt Pump Stations
Bid/Contract #
FC-00-06
Awarding Agency
Alameda County Public Works Ageny
Project Location
Oakland, Alameda County, CA
Bid Date
12/13/2022 at 02:00
Project Details
Blocka Construction, Inc. is seeking quotes from certified M/WBE Subcontractors & Suppliers for the following scopes: Basic Electrical Materials, Concrete, Painting, Cathodic Protection, NETA Testing.

The work includes electrical improvements at the Ettie St. & Lake Merritt Pump Stations.

The Engineer's Estimate is $1,120,000.

The County has established a M/WBE Goal of: MBE = 15%, WBE = 5%.








This is a Prevailing Wage project. Certified Payroll is required.
This project is subject to a Project Stabilization/Community Benefits Agreement.
All Subcontractors must be registered as a Public Works Contractor with DIR.
Bonds will be required for subcontracts over $500K.

Plans/Specs are available electronically or for review in our office or at https://www.ipdservices.com/clients/eastbay/?ALCO.

Information regarding bonding, insurance, lines of credit and any technical assistance or information related to the plans or specifications and requirements for the work will be made available to all interested firms.

Please contact our Estimating Department at bids@blockainc.com or (510) 657-3686x42 for more information.